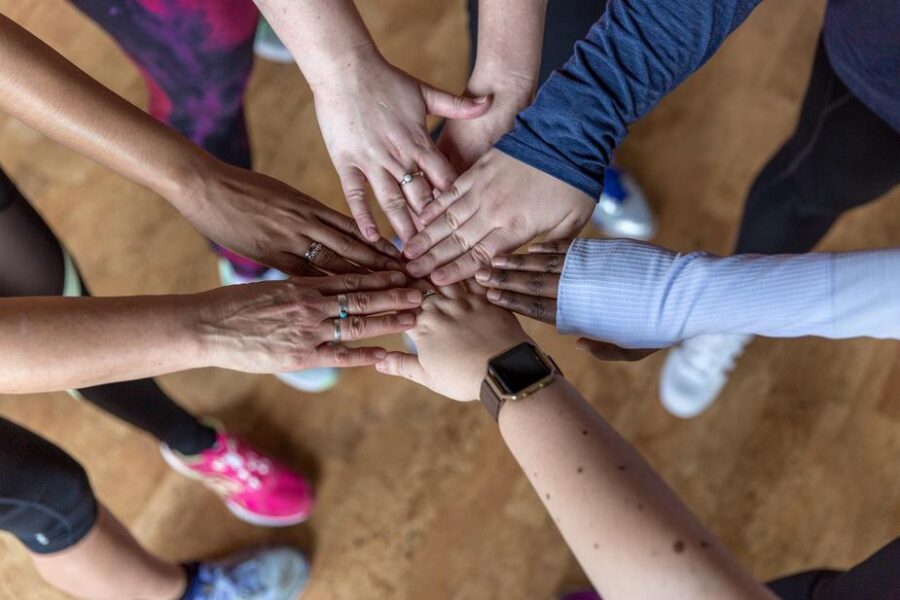 Playing To Your Strengths | Anne Blakeway – Community Development Manager | Tauranga City Council
How did you hear about Carly and People Realm?
Carly and I go way back. When Carly used to work at More FM she would pop into our deli to grab some salami! When I went to Comvita to work in a learning and development role I engaged Carly under her business Bubble & Speak to help our new CEO fine tune his public speaking skills.
Any specific challenges and/or objectives/goals you wanted you and your team to achieve from your training?
Our team has been on an incredible journey over the last 12 months, with a change of leadership, a restructure and an opportunity to ensure that the way we were working was fit for purpose and would support our community to meet its aspirations.
It was timely that we started to look at our strengths – as individuals and as a team – so we could move forward and work together in a more positive way.
Our goals were:
To improve team collaboration
Increase team trust
Work to our strengths and work on positive and effective communication
The three workshops enabled us to discover our individual and group strengths, identify our purpose, our values and understand our behaviours.
The team also felt valued because we were investing in them – and having Carly as an amazing facilitator and trainer made it so much fun!
Carly creates an inspirational but safe environment, which supports our learning and develops deeper trust and connections amongst the team.
It is very important to me that I am leading a team of people that love what they do and are doing what they love, and that they're valued and feeling valued by us and also by the wider organisation and community.
The positive impacts on their work as individuals. One or two examples
We've been able to continue the training with one-to-one coaching for some team members, which they have got a lot out of. Carly has helped one of my team members feel more empowered in their role and braver to speak up. She has also increased individual self-awareness and the impact on other members of the team. Our team is going from strength to strength with a new set of communication and collaboration skills and personal development insights.
The positive impact across the team as a collective. One or two examples
As a team we're starting to apply the Strengths training when working on collaborative team projects.
We've been able to assign roles and tasks that suit individual strengths and bring out the best of the team as well as deliver the best outcomes.
We're referring to our strengths all the time – they are another tool to help us be a high performing team that also has fun, and it is very rewarding.
Carly has this wonderful vulnerability that she shares, which gives us all permission to share our vulnerabilities and it's such a powerful environment for deeper team bonding to take place.
She's so authentic and genuine. One team member told me that he's sharing what he's learned about communication with his family, and he has seen a positive response at home as well.
The workshops are delivered in blocks with a fortnight in between so it gives us all an opportunity to try out our new skills and come back to the group and share our experiences.
The positive impact across the workplace culture. One or two examples
We have a much greater understanding and trust of each other. We're not judging people as much as we were and are focusing on each other's strengths instead. We've all worked hard on our own personal development, so it makes sense that this greater sense of confidence and self-awareness flows into our team development and positive collaboration.
What are 3 stand outs or takeaways from the training you would like to comment on?
Greater trust within the team
Better understanding of each other
Stronger communications
Pretty empowering stuff!
We're also more likely to have authentic and courageous conversations and we don't let things escalate because of our open communication with one another.
What's next for you and your team?
Communicate Powerfully is our next training programme and we're already loving it!
Anything else you'd like to add?
Carly is an absolutely amazing coach and facilitator. She's very special and has something magical about her. She's extremely intuitive and instinctive and gives so much of herself. She connects with everyone in the group and she stands head and shoulders above other training experiences we've had. Carly puts her heart and soul into every session and the whole team loves having her as our trainer. She's loads of fun too…and it's always easier to learn when you're having fun!