Two-day Training Course with Amanda Fleming
Monday 26th and Tuesday 27th October 2020
Tauranga, Bay of Plenty
One of the most essential skills for leaders, managers and those who facilitate learning experiences for others is facilitation skills. Being able to unleash creativity and innovation while being engaging and effective with a group of people is a vital competency in today's workplace.
Most professionals spend close to 50% of their working time in meetings and yet around one third of those meetings are unproductive. Making the most of meetings and ensuring training is effective and sticks, very often comes down to the facilitation skills of those running the process.
Attend this two-day course and you can:
Run purposeful meetings
Increase your confidence and influence
Help others navigate change
Understand group dynamics
Learn the principles that work
Grow relationship skills
Personal growth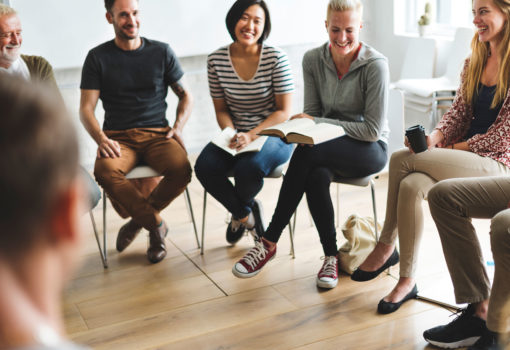 "It was a unique learning experience. Thank you."
I would absolutely recommend this course to anyone wishing to enhance their 21st century leadership and facilitation skills.
This course was reality and humanity based thus serves to benefit ourselves and those we work with as well as those in our personal worlds. It left me feeling invigorated and motivated and more confident in my leadership role. It is a very solution orientated uplifting workshop! I have raved about this workshop to others in the company.  It was a unique learning experience. Thank you.
"Everyone can benefit from this little gem of a course."
Having completed The Essence of Facilitation I wish it could be part of every company's staff training.
We had very valuable information presented by Amanda in her usual inimitable style of fun, and uplifting support for all participants. I believe everyone can benefit from this little gem of a course.
"I came away from the workshop with new skills and distinctions."
The Essence of Facilitation is cleverly designed to give participants the experience of being both facilitator and participant in a safe and relaxed, yet stimulating environment.
I came away from the workshop with constructive feedback, new skills and distinctions, plus the confidence to implement everything I had learnt.
I can highly recommend this course and any other course that has Amanda as its presenter, for that matter.
"It was fantastic and I enjoyed every minute of it."
Amanda has a unique ability to very quickly create a safe environment for learning. As presenters and audience, you learn quickly from the experience and the debriefs, as there is no sense of judgement. The result of this is that you feel a lot more confident by the end of the course.
I would most certainly recommend this workshop to others. It was fantastic and I enjoyed every minute of it. I have already recommended the course and would do so again.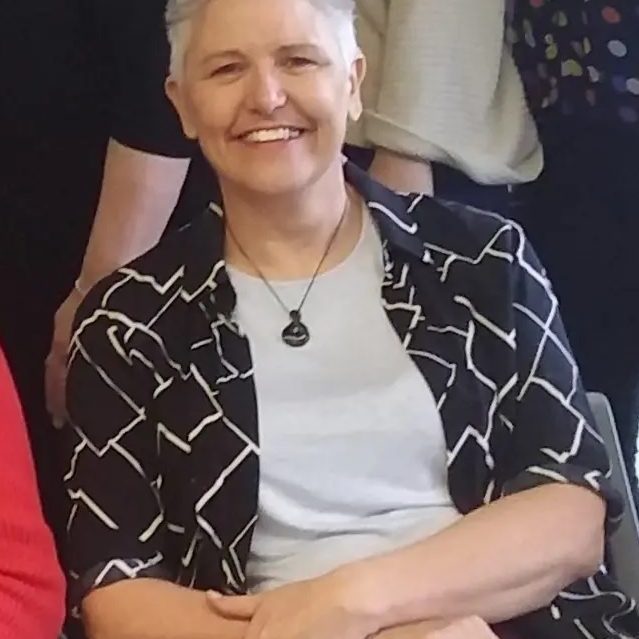 AMANDA FLEMING – FACILITATOR
Amanda brings over thirty years of experience in designing and presenting personal development courses, workshops and resourcing sessions ranging from a few hours to several days or months in duration.
Amanda is a personal and professional development 'coach' specialising in the research and development of the latest in training and learning technology and the expansion of the human capacities.
She is also the author of two books 'I Can Speak Clearly Now the Pain has Gone: A self help guide to confident and competent presenting' and 'Activate your Superhuman Powers: A path to your potential.'
WHO THIS WORKSHOP IS FOR
Self-motivated learners who aspire to facilitation mastery.
Anyone who runs meetings and knows they could be more productive and engaging.
Leaders who want to unlock more potential in their teams.
Anyone who wants more confidence and competence in the Facilitator role.
Learning and Development professionals.
Training professionals.
Professional coaches.
Educators of all stripes.
HR experts.
Professional facilitators who want to further hone their craft.
Anyone who has an interest in group psychology.
Managers interested in team effectiveness.
WHAT CONTENT WILL BE COVERED
Participants will learn facilitation and meeting skills as well as grow their own self-awareness – a 'mission critical' competence for effectiveness.
The Facilitator role and impact on others
Creating safe environments for optimum results
The many 'hats' a Facilitator wears
The skill-set of an effective Facilitator
Managing group dynamics
Icebreakers, process set-ups and debriefs
Clarifying a groups' purpose
Dealing with egos, conflict and impasse
The role of Intuition
The principles of enabling
Effective framing and re-framing
The basics of running a purposeful meeting
Using feedback as an empowerment tool
Thriving on the unexpected
The nature of this workshop is highly experiential.
All participants have the opportunity to actively practice
the best of the practical and more subtle aspects of facilitation in the workshop.
THE LOGISTICS
Cost
Early bird before 1st September $650+GST
Full price after 1st September $750+GST
Dates
Monday 26th and Tuesday 27th October 2o20
Times
9am – 5pm both days
Location
Baycourt Community Arts Centre, Tauranga
Participant numbers
12 people
Participant learning
Each participant will have an opportunity to 'work the group' on a facilitation related topic so practice and session content are maximised.
Programme focus
This programme focuses on awareness-of-process and skill development. The methodology is principles based, highly practical and experiential.