PRESENTING WITH CONFIDENCE
6 MODULES
Develop people's natural style to engage and share information in front of a room. This programme builds on a person's natural strengths as a presenter. Resulting in more confidence, a greater impact and being more influential.
"This training is the best, most valuable course I've ever attended. When you go to improve yourself for work but leave with lessons for life, you know you've experienced something special. I thoroughly recommend working with you."
SOUTHPAC GROUP
DISCOVER YOUR STRENGTHS
6 MODULES
Discover and build on people's natural talents to support them to thrive and excel at work. This programme supports people to feel more engagement and lift their performance in their work.
"It's been a revelation to me, labelling how I react to 'everything' but also seeing the strengths of the rest of the team."
"Wow this is great! I've found it really insightful."
CLASSIC BUILDERS
GREAT MANAGERS
12 MODULES
Develop the management capability of team leaders. This foundational programme results in your managers being highly effective at building a thriving team, engaging their people and improving productivity and performance.
"This programme is one of the most fantastic mentoring and learning experiences I have had. It really helped me in my work. Thank you so much for all of your support throughout the programme."
EMPOWERMENT NZ
COMMUNICATE POWERFULLY
12 MODULES
Develop the communication capabilities of your people. This programme will empower people at every level of your organisation to confidently and assertively communicate in a way that leaves people feeling respected, listened to and clear.
"Awesome programme. Over the years I have done many communication courses and this one was exceptional. The safe learning environment where we were encouraged to be real meant that we were able to dig deep!"
TAURANGA CITY COUNCIL
STRENGTHS-BASED MANAGEMENT
6 MODULES
Develop the awareness of working to your own strengths as a manager. Build your capability and confidence to manage to your teams strengths. Using the CliftonStrengths development tool you will understand the needs, strengths and expectations of your team members.
"Thank you for the session .  I loved the energy, positivity and awareness you gave me.  It felt like a really uplifting and insightful session – exactly what I was after! You're very good."
KORDIA
42%
OF MILLENNIAL EMPLOYEES SAY LEARNING AND DEVELOPMENT OPPORTUNITIES ARE THE MOST IMPORTANT FACTOR WHEN CONSIDERING A JOB OPPORTUNITY.
Job seekers want to know that they can grow at your company, and it's the number one priority for almost half of millennials in the workforce.
29%
STRENGTHS-BASED DEVELOPMENT HELPS WORKGROUPS REALISE UP TO 29% INCREASE IN PROFIT AND 19% INCREASE IN SALES.
Organisations with strengths-based cultures succeed because they engage their employees and they surround their people with managers who coach them on how to maximise their strengths at work.
23%
EMPLOYEES WHO RECEIVE STRENGTHS-BASED DEVELOPMENT EXPERIENCE 23% HIGHER EMPLOYEE ENGAGEMENT.
Give your team the opportunity to discover what they do best using the CliftonStrengths assessment. Have meaningful conversations with them about how they can use their strengths to succeed.
[Statistics from the Udemy In Depth: 2018 Millennials at Work Report and Gallup International website]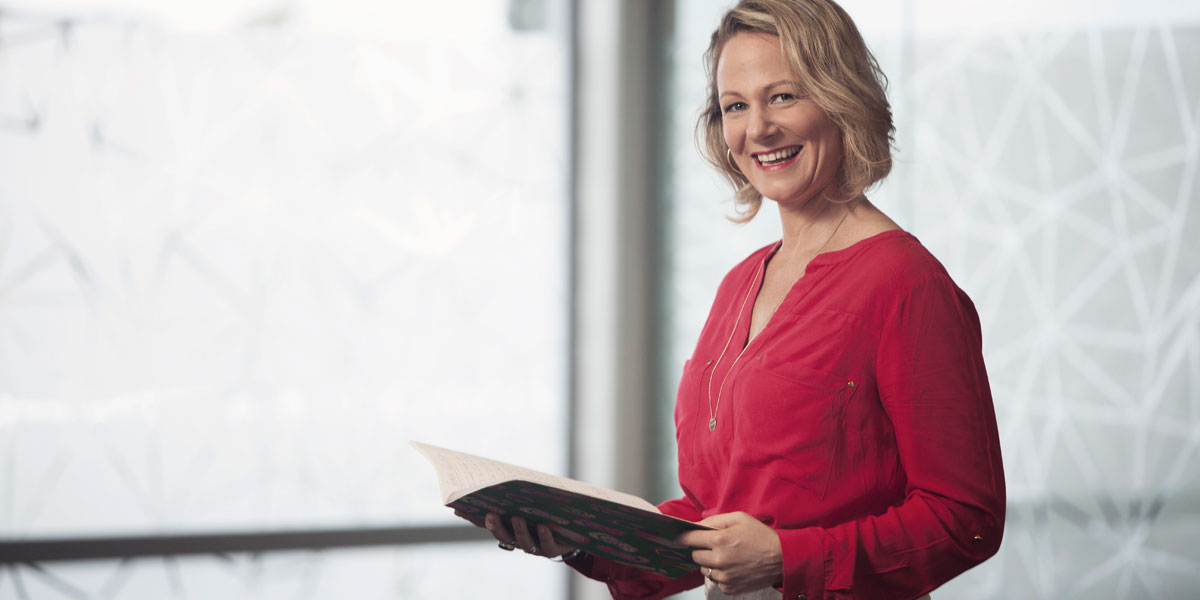 We're changing the face of employee training by using the latest research from neuroscience to design more effective learning experiences. The training we design and deliver is:
1. RELEVANT
We identify your learning outcomes for the company, so the training is relevant to your growth plans and learning outcomes for your people, so they're engaged in the learning experience.
2. INSIGHTFUL
Through powerful coaching conversations we help facilitate your people's insights and aha moments. This self-awareness helps your people tap into an inner motivation make positive change.
3. PRACTICAL
We enhance the learning process by introducing practical tools and strategies that your people can use to apply their new learning. This practical approach leads to behavioural changes and your people taking positive action at work straight away.
4. ENGAGING
We create an appealing learning environment by designing and developing content and activities that engage your people and facilitate meaningful learning.