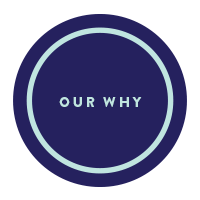 WHAT EXCITES
AND INSPIRES US.
Through our work we have the honour and the joy of supporting people to thrive and excel at work.
This is how we choose to make a positive difference in the world every day.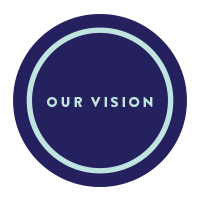 WHAT WE'RE COMMITTED
TO BUILDING

A sought-after, trusted and effective company, helping to create flourishing workplaces across New Zealand.
People Realm's triple bottom-line focus ensures we're delivering training, coaching and consulting programmes that change lives and transform communities.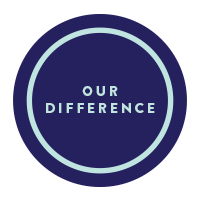 WHAT MAKES US 
DIFFERENT
We bring high energy and enthusiasm to your workplace.
We're focused on the results you want to achieve.
We tailor design your programme to your growth and change needs.
We only create stuff that's relevant, interactive, practical and engaging.
We love our work and we genuinely care about people
loving their work.
WHAT WE STAND FOR.
OUR BELIEFS.
For your organisation to thrive and excel, your people need to thrive and excel.
As a leader you have the greatest influence and impact in your organisation.
All change must be championed by the leadership team for it to stick.
Learning and development is essential to engage your people.
Your business issues are people issues.
Your people want to do great work and be part of a making a difference.
Your people are the true drivers of innovation and ongoing success.
For things to change you must change.
Working to your strengths increases your productivity, enjoyment and engagement.
I love working with people who are ready to change and hungry to grow. I'm all about bringing energy and enthusiasm, while facilitating learning experiences for our clients. I get to work to my strengths every day and it is wickedly inspiring when I see our clients create positive change in their lives and at work.
Kicking off my career I spent over fourteen years as a broadcaster around New Zealand and Australia. I then started my own business as a public speaking coach and trainer. I moved into a National Sales Manager role,with a team of sixteen across New Zealand. It was in this role that I had my first taste of learning and development. This was a juicy experience, which gave me insights into how to lead, motivate others and drive performance. This ignited my passion for coaching and training in Communication, Presenting, People Management and Strengths.
I get to bring this passion and experience to our clients on a daily basis.
Here's to creating positive change in your life.
TOP 5 STRENGTHS
Positivity | WOO | Communication | Achiever | Focus

I am a catalyst. I am all about helping organisations, teams and leaders create change at work.
I love facilitating conversations and learning experiences that spark insights and clarity. These conversations support people to learn about themselves, their strengths and how they can create change. This ultimately provides the motivation and focus to take action.
I have spent the past twenty years on a personal development journey. I've now crafted work that plays to my strengths, creates change in the world and supports the personal development of our amazing clients. I love my work.
I believe we can all love our work when we're:
> playing to our strengths
> making a positive impact
> learning and growing
Here's to crafting work you love.
TOP 5 STRENGTHS
Relator | Activator | Learner | Strategic | Maximiser

WHAT WE VALUE.
OUR CULTURE.
OWN IT
Take 100% accountability.
Own and share your brilliance.
BE REAL
Acknowledge the truth.
Be compassionately honest.
STAY CURIOUS
Be hungry for feedback to grow.
Bring a sense of playfulness to your work.
STEP UP
Make bold moves.
Step up into growth.
CHOOSE WISELY
Make a positive impact in the world.
Choose your thoughts and actions.